Have you searched online how to do something? It's a common search phrase. Learning how to ice a cake, to exercise, or to do just about anything is turned into short GIF animations. For a business, creating a "how to" GIF animation can display one's product, skill, and business logo or website address all at the same time.
Brand recognition through GIFS
For example, here is a GIF that markets the Rachel Ray food and cooking brand. It's appealing marketing that entertains and educates. It brings attention to the Rachel Ray GIPHY channel and the actual website. This GIF could easily be attached, embedded, or emailed, thereby offering more eyes on the brand.
The logo for Martha Stewart and the instructional webcast Kitchen Conundrums are on the next GIF animation below. On the GIPHY website where it is posted, it was once associated with a YahooMakers source website. Now it's a link to nothing. Yet, notice how it brings attention to the Martha Steward brand regardless of who posted it.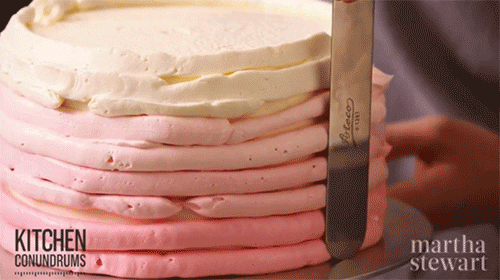 Another example of a GIF animation with brand recognition is from 8Fit.com. It's a business that offers personalized workouts and nutritional advice with their app. They have exercise tip GIFs that are useful and catchy as marketing hooks that draw attention to their app and GIPHY.com channel.
These GIF animations are entertaining, educational, and helpful in building brand awareness and hopefully customer/client business. So what product, service, or something related to your business could be an animated GIF?
To learn more about developing a GIPHY Brand and Artist Channel read HERE
Contact Wirefreesoft For SEO Strategies and Web Advice For Your Business
Wirefreesoft Web Design
1717 E Vista Chino St Ste A7-580
Palm Springs, CA 92262
Phone: 310-927-9111
GMail: wirefreesoft@gmail.com